Square Butt Hinges E22
Listed below are our standard stock sizes, available in mild and stainless steel, ready for immediate despatch. Square Butt hinges can be supplied without holes (blanks), or if required holes can be pierced, either to our standard pattern or to suit your exact requirements.
Other materials and sizes available on request.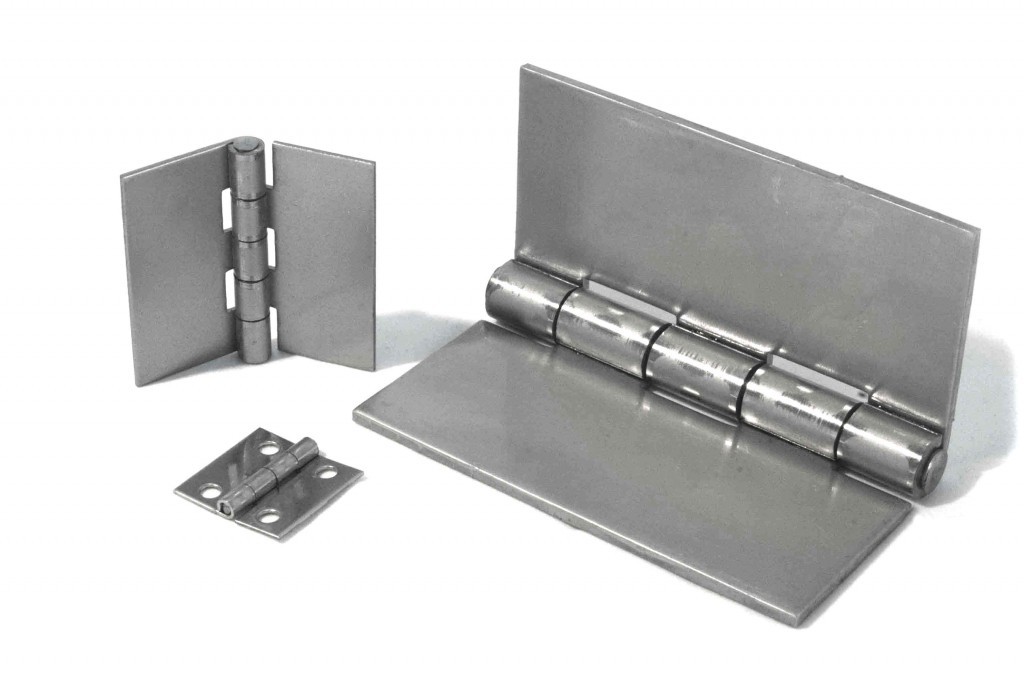 | PART NUMBER | LENGTH | WIDTH | THICKNESS | PIN |
| --- | --- | --- | --- | --- |
| E2296 | 25.4 | 25.4 | 0.9 | 2.3 |
| E2287 | 40 | 40 | 1.2 | 3.2 |
| E2264 | 50 | 50 | 1.5 | 4 |
| E2255 | 50 | 50 | 2 | 5 |
| E2251 | 60 | 60 | 2 | 5 |
| E2237 | 75 | 75 | 3 | 6.3 |
| E2218 | 100 | 100 | 3 | 6.3 |
ALL DIMENSIONS IN MILLIMETRES
ADDRESS
Brentwood Essex CM13 1TP